It seems like things are getting worse in grade schools.
This time, it involves very innocent young kindergartners.
According to a substack article by Libs of Tik Tok, four-year-olds at Alert Bay, British Columbia school were asked to complete a worksheet that spoke of their private body parts.
The worksheet asks the young students to pick a place in their home, that's private, where they can go and touch their "penis or vulva", to basically… masturbate.
Below is a copy of the sexual worksheet obtained from Libs of Tik Tok: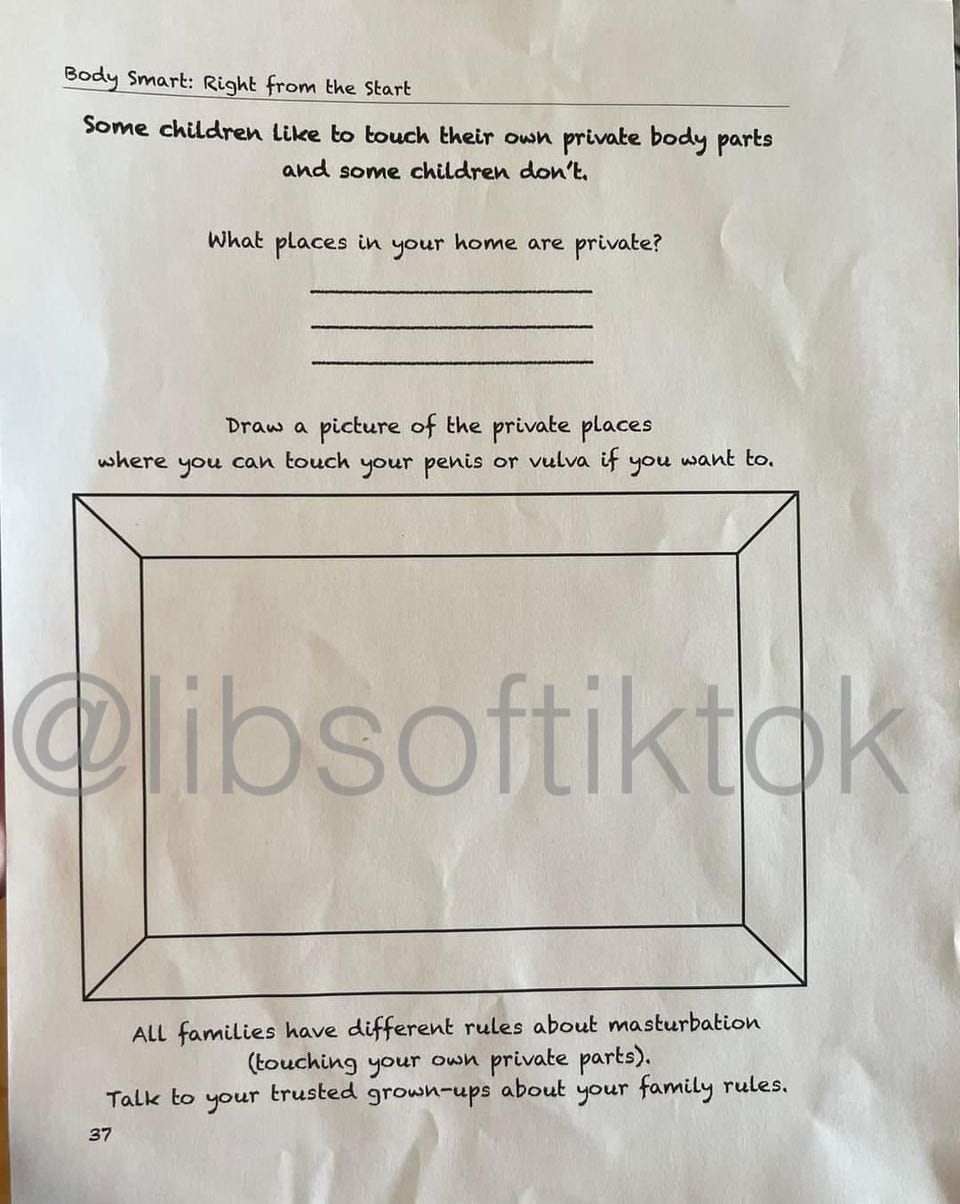 This parent posted an angry message on Facebook: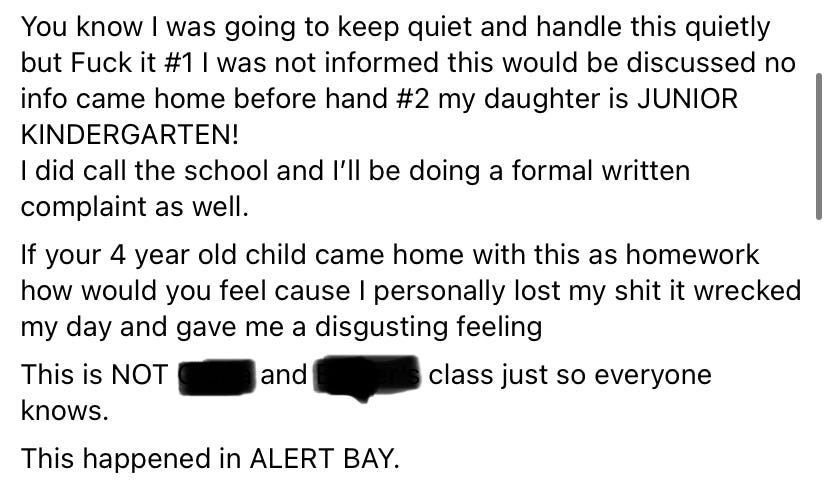 According to the article, the elementary school is part of the T'lisalagi'lakw School in Alert Bay British Columbia, which is part of the "Namgis First Nation".
Libs of Tik Tok questioned the school who said the worksheet is under investigation and gave no further comments.
If you're wondering how this atrocious worksheet got into the school in the first place, it was adapted from the book "Body Smart: Right From the Start" by Sex Ed Rescue. This book is recommended for extremely young kids from 3 years old to 7 years old.
On the Sex Ed Rescue website, you can also view their other sex resources.